Dirty Little Secret
Over the years Ken Forrester Wines' range of high quality wines has received massive national and international acclaim with literally hundreds of awards and accolades. 2016 was no exception with several 90+ points from the world's leading critics and inclusion in Vivino's list of top wines.
Dirty Little Secret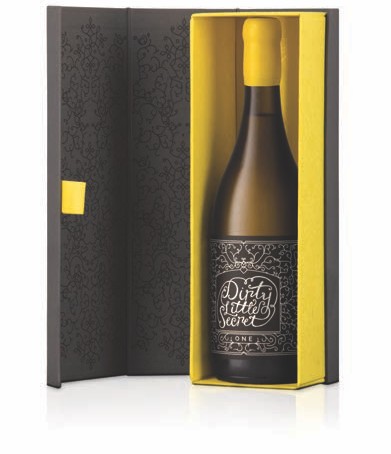 With this project, Ken and his team took a trip backwards in time to make a thoroughly modern wine. The grapes are from a proper old vineyard of veritable age, on a beautiful remote mountainside in the classic old bush vine or French "gobelet" style, mimicking a brandy snifter in shape. A very old vineyard in the Piekenierskloof region, was planted with no irrigation in 1965. This is a wine that will age beautifully for at least the next ten years, a tribute to the age and concentration of the vines, as well as to low, very low interruptive winemaking, a natural wine in every sense and finally bottled totally naturally with no cold stabilization or fining and it is crystal clear, slightly golden in a good way, with a still lime green rim.
It's unfiltered, unfined…just a Dirty Little Secret – naturally! The maiden vintage was released in April 2016, with very limited
quantities available directly from the cellar door. Price:
R950/bottle
Accolades:
Tim Atkin South Africa Report – 95 points Jamie Goode [Wineanorak] – 94 points
The Drinks Business – 10 Stellar South African Chenins
Notes from Ken on particulars in the vineyards:
"We would believe that our viticulture is world class and we practise sustainable, organic viticulture; we make our own compost; we grow winter cover crops between the dormant vines; we use ducks to control snails and insects and we manage yields according to the potential of the soils and the vines; we do not believe that stress is a good practice in the vineyards or in life!:
I continue to follow the fortunes of the Forrester Vineyards and again they have received more accolades. Sadly this year we have not visited South Africa but I am sure we will be back before long. I am grateful to Alette van Vuuren for writing this.
Mark Dawson