ORGANIC MUTTERINGS
It is all too easy to inflict one's opinion and tastes on others, particularly as regards a personal hobby horse, but organic wines are here to stay and despite their association with open-toed sandal-wearers, they represent a growing category on Adnams' shelves.
Over the past twenty-odd years, organic wines have become a relevant part of Adnams' buying ethos, and while we certainly endeavour not to force (or pour) them down our customers' throats too literally or too often, they do warrant a mention lest this ethos be overlooked.
Whilst researching some background information on a new wine recently, I came across a short paragraph in the blurb of a Spanish winery, which reminded me what organic and sustainability are all about. Up in the foothills of the Sistema Iberico, the mountain range that runs from Navarra in the north to within sight of Valencia in the south, are vineyards as high as 850 meters above sea-level – an altitude that provides a superb environment for the slow ripening of organic grapes, ideal for making wines of flavour and distinction. This environment also offers the perfect home for the indigenous wildlife found here. About the fauna, which is present in their vineyards, the winery says…'A wealth of ecosystems and landscapes, along with a non-intensive agriculture system, sustains a huge diversity of wildlife. There are abundant insects, particularly in the warm spring and summer months, when butterflies, bees, praying mantis and dragonfly can be found in a large number of vineyards. This is important for the pollination of our vines and for the rest of the food cycle. Reptiles and amphibians, including lizards, snakes and frogs, can also be found, although the most obvious species are the birds; it being common to see eagles, kites, owls and insectivores such as partridge, swallows and different types of finches. The mammals tend to be quite shy, although they can be seen at night: wild boar, foxes, hedgehogs, bats, hares, rodents and occasionally genets and martens in the mountain'. (A genet is a long, lean carnivore with a tail at least the length of its body: it resembles an elongated grey cat with dark spots and the face of a bush-baby – in case you wondered!)
All of which encapsulates to the letter why organic or bio-dynamic wines should matter. This ecosystem and food-chain exists entirely due to the fact that chemicals have never been used, whether to enrich the land, spray the weeds or treat the vines. Nature, when left to itself, provides its own deterrents. The crops will be smaller but the purity and flavour of the finished wines will be significantly greater, hence the marginally higher price that such a winery must charge in order to survive.
There are degrees of 'organic-ness', each of which is a step in the right direction. Thousands of young and enlightened growers across the world are adopting sustainable farming, as they take on family vineyards from parents who knew nothing other than 'chemical warfare'. The French use the term 'lutteraisonné' -a kind of 'reasoned battle', whereby the vigneron only sprays the vines if and when he has to as a curative fall-back, rather than as part of aregular, preventative, spray programme. The soil is cultivated, resulting in an abundance of wild flowers, weeds and/or grass in some vineyards -infinitely preferable to barren, herbicide- treated earth, unable to sustain a solitary earthworm or gnat. 'Organic'implies that – if necessary – expensive, natural treatments may be applied but chemical sprays are out of the question. 'Bio-dynamic'is pretty much the same but has its roots, literally, in the teachings of Rudolf Steiner – an advocate of such practices in the early 1900s – and involves a very much more holistic approach to everything, from planting the vine to subsequent homeopathic soil treatments.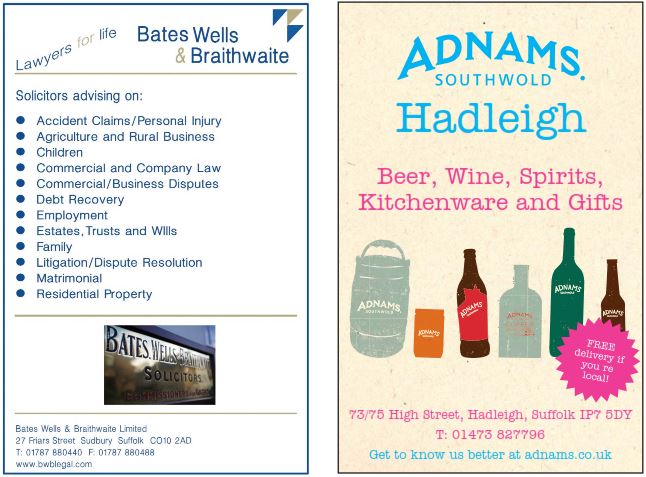 There is 'a fourth way', which deserves a mention, if only to stop its stuttering progress which we have witnessed over the past couple of years, and that is of the 'natural wine' movement. The small 'n' is intentional, because we don't feel the need to draw attention to something which is nothing other than a fad, nor give it any unnecessary credibility, lest it should mislead our customers and the general public into believing that these wines are in some way a new and healthy option. They are not. It is a passing fashion, which has garnered column inches in the newspapers, and air-time on the radio, and generally speaking are pretty unpleasant wines. What sets 'natural wine' apart from organic or biodynamic wine is the absence of sulphur dioxide (SO2)in the wine, used since the year dot to stop it from oxidising. Its absence, in our experience of tasting, buying and drinking, produces wines that are lifeless, listless, lacklustre and rather dreary. As it is, the level of SO2 in white wine today is minimal, thanks to modern wine-making techniques and technology; and the level in red wine is minimal anyway, as the tannins act as the preservative. I suspect the perpetrators of natural wines are those seeking new markets, possibly because they can't compete with the masses of excellent wines on the market, and are trying to carve out a niche for their own. Many of these wine- makers believe that their wines are best suited to food; all I can say is you certainly wouldn't want to drink them on their own! I recently ate at a chic little diner in Paris'11th arrondissement, where each dish was paired with a different 'natural wine', and where all the flavours created at this iconic 'modern French' eatery, were simply muddied bi-oxidised wines. Apart from a scintillating glass of Champagne, which wasn't natural, most of the six wines poured were the colour of, and tasted much like, scrumpy; a sure sign that the wine is sulphur free and heavily oxidised. You have been alerted!
We use a 'Green Leaf' symbol in our list to identify the wines that we know to be organic, although this must also involve a degree of mutual trust. Many of our growers don't subscribe to the bureaucracy and expense involved in applying for organic certification so, in a way, our word has to be as good as their word, which has to be our bond. Whilst on the subject of wine categorisation, the rise and rise of Fairtrade wines over the past twenty years has thrown up another quandary. We are all very keen that a percentage of the price of a bottle should go towards improving the lives of disadvantaged vineyard farmers and workers, that they should get a fair price and improved rights and empowerment. What Fairtrade doesn't necessarily cover is quality and, although this is generally getting better all the time in South Africa, there is arguably still a lot of less-than-brilliant wines being exported…so caveat emptor. For purity of flavour and enjoyment, I have listed a handful of current organic favourites – all of which are available at well under a tenner – where the difference is evident once the cork or screw-cap has been removed. All can be purchased in our shops, and Helen and her team at our Hadleigh store will undoubtedly enthuse further about their merits.Menade, a dry white from Rueda, with its electric green label, comes from northern Spain. It is purity personified, made from the local grape variety, Verdejo. Clean, fresh, citrusy – differently delicious.A pair of Sicilian wines from the Fedelewinery; the white is made from Catarratto and the red from Nero d'Avola – two varieties indigenous to the island -offering sun- drenched, full-flavoured, characterful wines; and from France, Domaine de la Séminaire, a Côtes-du-Rhône which is everything a Rhônered should be – spicy Grenache and Syrah, wrapped in southern warmth and slippery red fruit flavours.And if you couldn't give a fig about organics but instead wanted to try a really good Fairtrade wine from Wellington, in the Cape, crack open a bottle of the Phambili Pinotage/Viognier – an intriguing hybrid of South Africa's 'own' red grape variety, Pinotage, blended with the white Viognierof northern Rhône origin, which gives this wine delicious aromatics and adds a bundle of flavour. This and the Phambili Chenin Blanc are our first Fairtrade wines to date. Here, eighteen formerly disadvantaged workers at the Wamakersvallei Winery have established a separate trading entity, the INKQUEBELA PHAMBILI EMPOWERMENT TRUST. In total, 87 people, including dependents, stand to benefit from this project. Bravo and bon degustation!
Rob Chase
Adnams' Fine Wine Manager
(rob.chase@adnams.co.uk)
Rob Chase has previously contributed to the Magazine, and clearly his knowledge of wine is exceptional. Adnams have agreed to continue to offer Members a 10% discount on everything in their shop in Hadleigh as long as it is not on special offer. They have some very special wines, and their own Red and White Burgundy are difficult to beat. I also find their White Fizz and Pink Fizz are an excellent drink for a party and a lot cheaper than champagne, although I have to say that the Adnams Champagne is excellent, and reasonably priced before the 10% discount! Helen is the Manager and has a list of Members.