A National Centre for Thomas Gainsborough's Masterpieces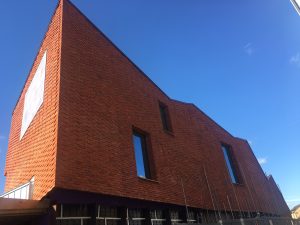 This summer will see the climax of eight years of hard work by executive director Mark Bills and his team, as Gainsborough's house finally re-opens to the public.
The original house where the artist lived as a boy has been carefully restored, and is now complemented by a state-of-the-art three-story wing which houses the largest gallery in Suffolk.
It is a brave and beautiful new building that echoes the sharp angular roofing of the old silk factories nearby. The walls sparkle with Suffolk flint and the bright russet bricks from Bulmer Brick & Tile, set in a reticulated pattern to imitate the weaving of silk.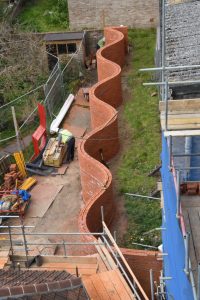 The garden, with its ancient Mulberry tree boasts a new café, as well as an East Anglian favourite, the crinkle crankle wall, curved like a serpent for extra strength.
This is now the National Centre for Gainsborough's masterpieces that Sudbury and East Anglia has been waiting for. It will host exhibitions of international appeal, as well as contemporary art created in the region. The top floor of the new space features a landscape studio with panoramic views over Sudbury, a town that will now become a tourist attraction, and a cultural destination on a national scale.
It is to a large extent Bills' brainchild, born of long experience in the arts world. After studying at the Slade School of Art, he became Senior Curator of Paintings, Print and Drawings, at the Museum of London, before his curatorship at the Watts Gallery in Surrey. He has also written numerous books on 18th and 19th British art including the prize-winning 'Early Gainsborough: 'From the Obscurity of a Country Town" (co-written with Rica Jones).
But a lot of Bills' time in recent years has been taken up with fundraising and building support for the project. The generous award from the National Lottery Heritage Fund of £4.8m meant that the redevelopment was possible. Since then the Lottery Fund has increased its significant investment and helped the House create an endowment. Bills has also raised, almost single-handedly, an additional £10 million from private donors to top up the COVID hit building budget, and fund the day-to-day running of the business.
The list of supporters is wide and varied, ranging from the fashion icons Anna Wintour, and Nicole Farhi, actor Bill Nighy, the artist Maggi Hambling (who's exhibition will be the first to fill the new gallery), and TV personality Loyd Grossman. Suffolk County Council, Babergh District Council, and Sudbury Town Council, among others, have made crucial contributions, as well as major private donors like Timothy and Mary Clode, and the George John & Sheilah Livanos Charitable Trust.
"Gainsborough's house has bought a major investment into Sudbury, much of it from outside the area," says Bills "which has paid for people's salaries and companies, and will create an amazing catalyst for future development in hard economic times. We do desperately need more funds. We're almost there, but we really do need one last push and we need people's support"
That support can range from a simple donation, to sponsoring a brick, to 'adopting a Gainsborough', or 'adopting a tree' to compliment the 400-year-old Mulberry tree in the garden (website: https://gainsborough.org/get-involved/adoption-schemes/).
Bills was brought up in the vertiginous drama of the Yorkshire Moors, but he is a convert to the more subtle farmland of the Suffolk countryside, and particularly the unique attractions of Sudbury.
"We have this history right on our doorstep. This is where as a boy Gainsborough wandered around. These are the water meadows that haven't changed. Thankfully developers can't build on soggy land. It's a sense of authenticity that is fascinating for people"
When Gainsborough's re-opens in the summer the visitor will now be able to experience that contrast between the new ultra-modern gallery, and the 'art in a domestic setting' of the house.
"We brainstormed about this at the Paul Mellon Centre for Studies in British Art in London, and we invited all the Gainsborough and Constable experts to talk about what we might do. And everyone was absolutely agreed that it was that contrast between life and art. You get to explore Gainsborough's life, and other local artists within the house, and then the art displayed as it should be in a great art gallery"
Cedric Morris and John Constable have their own rooms within the house. There is a 'Gainsborough and Music' Room, and an 'Early Gainsborough' Room, featuring many of the House's eighty or so original paintings and drawings (the largest permanent collection in the world), Gainsborough's painting table, a lock of his hair, and many of his letters.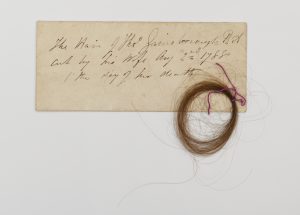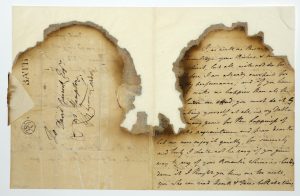 For those would-be artists who want to get deeper inside the creative process, and experience how a Constable or Gainsborough turns an idea into a picture, there is the Painting Room and the Print Workshop.
"There's a big interest at the moment about how things are made, and created" says Bills, "a recent example is the Beatles documentary showing the painful creative process of making an album. People really want to see that moment when things happen."
He is at pains to stress that Gainsborough's pictures, while inspired by the Suffolk countryside, were to a large extent products of his imagination.
"When people look at Gainsborough, and they look at topographies. Gainsborough made pictures. He was of course inspired by this area, but he made pictures, and he made pictures that were convincing. What people don't realise who don't create is that artifice is a big part of creation. It's creating an equivalent rather than a mirror."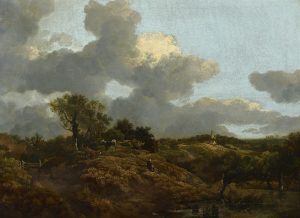 A perfect example of that is the collection's 'the wooded landscape with herdsman seated', painted when Gainsborough was just 20-years-old (c 1746-47). In the background is the reality of Great Henny's St Mary the Virgin Church, but the dynamic, vibrant foreground is largely an idealised homage to 17th century Dutch landscape painting.
This picture will be one of the stars of a truly immersive experience in Gainsborough's world, and the grand scale of the new exhibition space will allow Gainsborough's House to enjoy reciprocal partnerships with other major galleries.
"We've been talking already with the Tate are planning some big anniversaries, it's 250 years since the births of JMW Turner (2025) and John Constable (2026). We don't want to compete with that, We want to work together with them. Partnerships are enormously important. In developing Gainsborough's House we don't want to see ourselves as a silo, which sadly does go on in places. It's about how we connect to the outside world, like our partnership with the National Portrait Gallery – 'Inspiring people'. That's really important. It means we've got masses of National Portrait Gallery pictures coming in when we re-open, and that's a really important partnership"
In 2027 it is 300th anniversary of Gainsborough's birth and Bills sees Gainsborough's House as being the centre of world celebrations.
"None of this would have been possible before. The project has opened up so many opportunities of what we can do, not only within the region, but nationally, and internationally"
But Bills is also very clear that the gallery will reflect local talent because 'the project would never have got off the ground without local support'.
Footnote:
If at all possible local materials and companies have been used in the development of Gainsborough's House. For instance the interior silk wall paper for the Gainsborough gallery were donated by Humphries Weaving of Sudbury, and Otis Luxton of Stansfield, Sudbury has provided bespoke furniture.